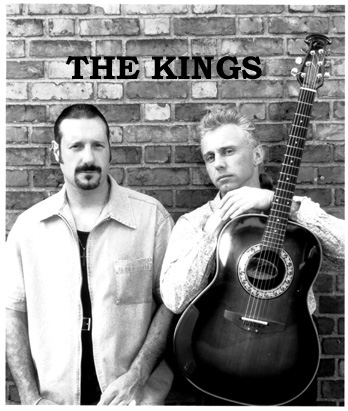 Paul Cody/ Vocals, Percussion -- Dennis Guiney/ Guitars, Vocals

Born, raised and based in Brooklyn, New York The Kings are an original acoustic duo featuring modern, adult contemporary music. Paul and Dennis have performed in over twenty different music projects through the years. They have amassed their experiences into the rhythmic, melodic music now simply known as THE KINGS.

For a sample of our music check out the SOUNDBYTES page.

To contact us send e-mail to: thekingsemail@netscape.net
This page was last updated on 01/23/02.